What Is Papain And What Does It Do In The Body?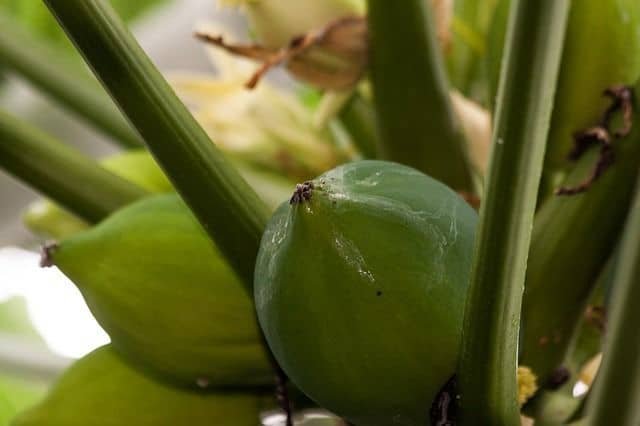 What is papain?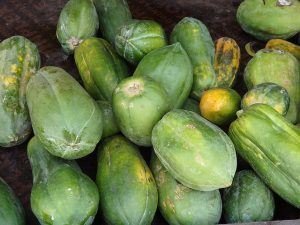 Papain is an enzyme that is acquired in the papaya fruit. This enzyme is also known as papaya proteinase.
Papain takes part of roles relating to digestive processes. It also is part of breaking down tough protein fibers. Therefore, it is used commonly in parts of South America where it is utilized as a digestive support meat eating.
This enzyme is specifically located in the leaves and roots of papaya. This enzyme is utilized in biochemical researches that involves the analysis of proteins. Papain can also be used in toothpastes and cosmetics. It is utilized in preparations of different remedies for ulcers, fever and swelling.
An interesting fact on papain is its amount and activity on the different parts of papaya. It depends on the age of the tree and if it's a male or female tree. Higher numbers of crude papain can be taken from female trees rather than those of the male trees. Papain when extracted from young papaya fruit specifically from a female tree is more active compare to the old ones and is coming from a male tree.
How does it work?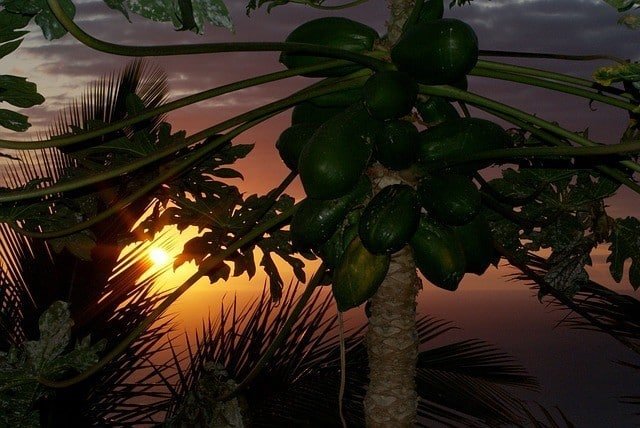 This enzyme has the ability to break down large proteins into smaller one. It can also make this large proteins into small amino acids.
This then gives the enzyme the ability to improve the overall digestive processes and increase absorption of protein foods. In addition with its ability to break down proteins, it can also take part in various physiological processes and can give influence diseases for the good.
Benefits of papain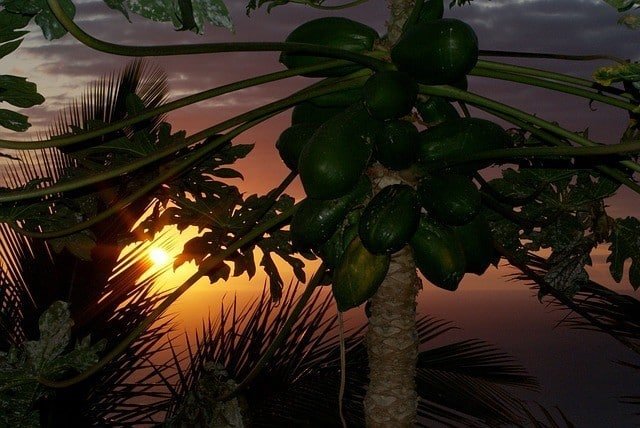 This enzyme is getting popular in the nutritional industry due to its various benefits to the body. One of the main features of the enzyme is that it can serve the body in protein-digestive properties.
It also has effects on burns, irritations and wounds on skin. Topical application of the enzyme might help with such conditions. This enzyme has also been used for bedsores and ulcers.
The benefits of this enzyme is very broad. It is also resistant to fungus. The extracts of such enzyme can lower the fungal pathogen.
Papain has the ability to reduce irritation that's coming from the joint and prostate. Studies have shown that such enzyme works excellent in aiding the body to reduce swelling.
The enzyme helps the immune system in more ways. They contain antioxidant properties which greatly helps in fighting off bacteria inside the body. Antioxidants specifically fights a hazardous compound called free radicals. They are very dangerous to the cells when the make contact because they are able to damage the cell or destroy them completely.
Having antioxidants can help the body be more healthy and makes the skin more vibrant and increase its elasticity.
This enzyme is also utilized for treating pain and inflammation. This then can help in the inflammation of throat and pharynx. It aids in shingles symptoms, runny nose, skin conditions, diarrhea and hay fever.
It is only beneficial to acquire such enzyme coming from a good papaya fruit. Supplements containing papaya along with other vitamins can greatly gives boost the body.
Papaya in a supplement: PureNourish Beauty Boost
PureNourish Beauty Boost is a naturally orange flavored beauty boost that promotes healthy hair, nails and skin. Beauty boost works on the premise that nothing is more beautiful than good health.
Although its main function is to give support to hair, skin and nails, the internal parts of the body can benefit from this as well. It contains good numbers of vitamins, minerals and bioflavonoids.
PureNourish Beauty Boost comes from the mandarin orange and nutrient rich papaya. With having papaya as an ingredient, the enzyme papain is sure to give a boost to the immune system.
To see and read more of the product, click PureNourish Beauty Boost.
To Maintaining Good Health,
The ARIIX Products Team
www.AriixProducts.com
Please Like & Share…Thanks!