Dieting, regular exercise, and water therapy are not the only means to weight loss. Some people even starve themselves to get quick results. In fact, most people no matter how hard they tried everything, still failed to reach their goals. With just a simple relaxation and aromatherapy, losing weight is highly achievable. Thanks to Weight Loss Essential Oils.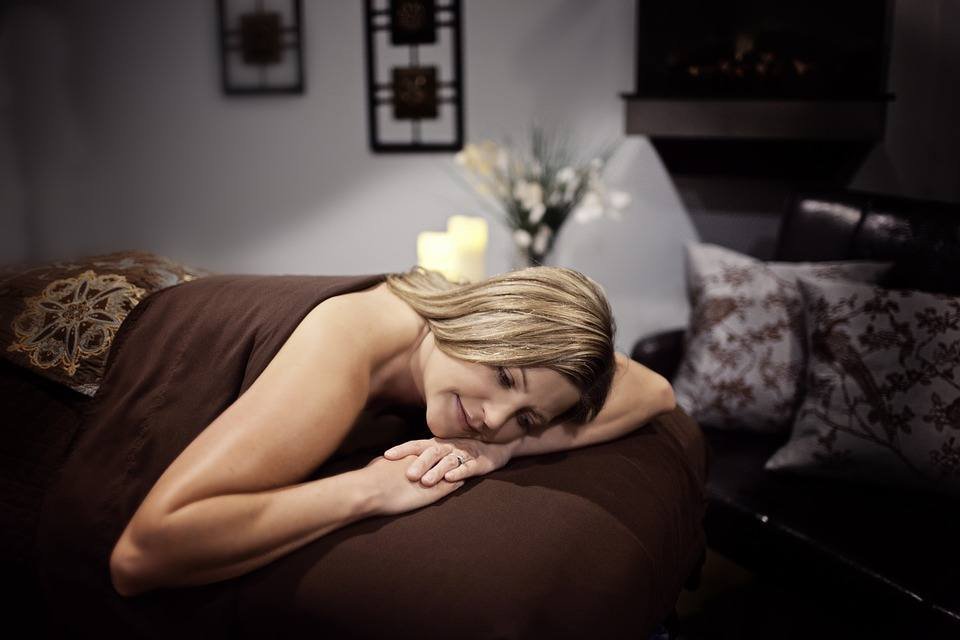 Do you know that rest and relaxation are also keys to weight loss? Recent research from Kaiser Permanente studied the correlation of sleep, stress and other lifestyle factors. After six months of observation, they discovered that participants who intensively exercise and implemented strict rules on diet have the lesser result. While participants who avoided a stress and has slept between 6 to 8 hours every night were most successful at losing weight. Therefore, getting enough sleep and relaxation would be easier with the help of weight loss essential oils.
Selected Essential Oils for Weight Loss
Lemon Oil
Lemon Essential Oil is popular for its capability to speed up metabolism and increasing energy levels in the body. It has detoxifying and regenerating properties for reducing fats. Also, it boosts your mood, suppresses appetite, and improves digestion. Using a cotton ball, inhale few drops of this essential oil before a meal to avoid overeating as it reduces your appetite. To boost your metabolism and ensure weight loss throughout the day, add 2 drops to a glass of drinking water.
Bergamot Oil
Bergamot Essential Oil is rich in 'Polyphenols' which are also found in Green Tea that boosts metabolism. It burns fats and sugar important for weight loss. Bergamot scent helps in relaxation and improves the mood. This eliminates emotional stress and helps avoid 'stress eating' which can cause obesity. In addition, it helps the endocrine system to relax. To maximize the effect of this oil, you may inhale it or blend it to your bath.
Peppermint Oil
Peppermint Essential Oil is well-known for its 'cool' feeling and has anti-inflammatory properties. In fact, this oil helps cleanse the lymphatic system. It helps soothes an upset stomach, boosts metabolism, and promotes healthy digestive system. Aside from that, it helps boost energy levels, stops cravings and the feeling of satisfaction after a meal. Peppermint also supports the Gal bladder which works to break down the fats, and thus, helps in weight loss. You can experience its effects through 'peppermint bath', inhalation, or through drink it with water.
Ginger Oil
Ginger contains gingerol which is an organic compound which has a potent anti-inflammatory property. It helps improves metabolism because gingerol increases thermogenesis, which is the production of heat in the human body. Ginger is popular as a stomach soother used for helping digestion and removes nausea or motion sickness. Moreover, it is a great cleansing agent for the liver, regulate blood sugar level, and boosts metabolism necessary for weight loss. Add 2 drops of this oil to your favorite hot beverage to experience its benefits.
Grapefruit Oil
Grapefruit Oil healing benefits are attributed to its properties as a stimulant, diuretic, antidepressant, antiseptic, stimulant, lymphatic, aperitif, and tonic substance. As early as the 1930s, this fruit is commended for containing enzymes that help burn fats when eaten before meals. Consuming grapefruits will regulate blood sugar, improve metabolism, control appetite, and breaking down of fats. Thus, promotes weight loss with a reduction of 10 pounds in just 10-12 days. Through inhalation or by adding 1-2 drops in a drinking water can a person realize the weight loss benefits of this fruit.
Lavender Oil
Lavender is the well-known and most appreciated herb for its relaxing fragrance. Its oil is used in aromatherapy for its calming, comforting and sedative effect that helps avoid overeating or stress eating as a result of anxiety and depression. Based on medical reports, emotional tranquility can block the absorption of sugar and prevents the storage of fat in the body. Also, it suppresses appetite and boosts metabolic output by burning more calories. Aside from inhalation, you may put into the soles of your feet before sleeping.
Cinnamon Oil
Cinnamon is one of the oldest known spices, flavoring agent, and condiment in the world. It is the result of the procurement process of facing part of the bark of a tropical evergreen tree named 'Cinnamomum. In fact, it is recognized for its antimicrobial, anti-inflammatory and cancer prevention properties. Cinnamon oil regulates blood sugar and insulin level. It is best for weight loss when you combine it with honey. Furthermore, cinnamon oil helps boost metabolism and breaks down sugar to prevent it from fat conversion.
Choosing the Best Essential Oils for Weight Loss
Essential oils are undeniably helpful not only for relaxation but also for various medicinal benefits. In fact, great results to experience their maximum effectiveness is through combining them. Modern science has now brought to you the unique blends of the Best Essential Oils.
ARIIX, the global leader in health and wellness industry created a product line of Essential Oils with unique and effective formula. Introducing PRIIME ESSENTIAL OILS.
A set of essential oils with unique blends of beneficial ingredients sourced from the different parts of the world. Also. it has a variety of effects such as CALM – Relaxing Blend, ICE – Soothing Blend, ESCAPE – Relieving Blend, SENTRY – Defensive Blend, and COCONUT Oil, ideal for combining with other essential oils.
Choose the BEST. Choose PRIIME ESSENTIAL OILS.
To read more about the product, click PRIIME ESSENTIAL OILS.
To Maintaining Good Health,
The ARIIX Products Team
www.AriixProducts.com
Please Like & Share…Thanks!