Coconut Oil or also known as copra oil is an edible oil that is extracted from the coconut. There are several uses of coconut oil. It can be referred to as a wonder oil because of its many uses.
Coconut oil is harvested from mature coconuts of the coconut trees. It is high in saturated fat; thus, consumption of coconut oil should be closely monitored.
Uses of Coconut Oil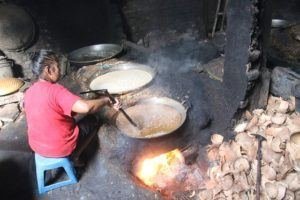 One of the uses of coconut oil is for cooking. It is usually used as cooking oil for frying. Also, virgin coconut oil is being widely used nowadays because of its nutty and sweet flavor. It is used in baked good, pastries, and confectionery goods.  It is also used in cooking snacks like popcorn. Coconut oil is also used in replacing solid fats in baked goods, snack foods, and creamers.
Also, one its uses are fuel. It has been tested to be used as biofuel for a diesel engine. It can be applied to power generators and other diesel engines. Biodiesel fuel made from coconut oil is currently being used as a fuel for some transportations in the Philippines. Other uses as a biodiesel fuel are still being studied further as a potential for electricity generation. Coconut oil is also used as an engine lubricant and as a transformer oil.
Acids that are from coconut oil can also be used as weed killers. This can be good for the environment since it's a natural way of controlling unwanted plants, compared to chemical herbicides.
Copra oil can also be used as a base for making soap. Soap made of a coconut oil base is more soluble in hard water and salt water. This makes it easier to lather.
Uses of Coconut Oil as Treatment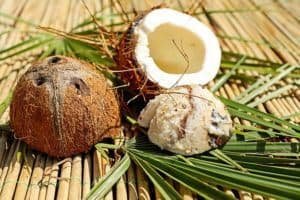 The coconut tree is often referred to as the "Tree of Life". Coconut oil can be used as a cure for some diseases or even prevent them from happening. It can be used as natural medicine. The oil can balance hormones, increases good cholesterol and lowers bad cholesterol in the body. It can also burn fat which is great for weight loss.
Coconut oil can also be used as a sore throat and cough remedy. Instead of taking lozenges from the drug store, you can swallow a teaspoon of coconut oil up to 3 times a day. This can soothe the pain in your throat.
Coconut oil for skin is used to treat dry skin. It works well as a moisturizer for your face. The oil is absorbed quickly and is non-greasy compared to other moisturizers. It is also a good anti-aging cream. This can reduce wrinkles around your eyes to help fight premature aging. This oil can also be used as a makeup remover. It can easily liquefy eye makeup, which makes it easy to wipe off. No need to buy expensive makeup removers.
This oil is also used in soothing and conditioning massages. You can add it with other essential oils such as lavender or peppermint oil to help heal sore and painful muscles, and give you a relaxed mind.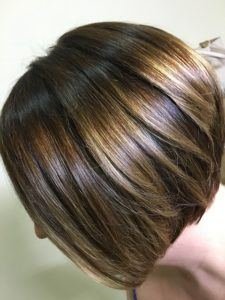 Coconut oil for hair is also used as a natural hair conditioner. A lot of hair conditioners, even shampoos, include coconut oil as one of their main ingredients because of the benefits it gives to your hair. It can strengthen your hair while maintaining its moisture. It is also an effective remedy for dandruff.
Coconut oil can also be used as a baby ointment for diaper rash. It can soothe rashes, swelling, redness, and itchiness caused by your baby's diaper.
Uses of Coconut Oil in General
This wonder oil has a whole lot of uses. It can be used industrially as a biodiesel fuel for diesel engines; agriculturally as an herbicide; medically, as an alternative and economical treatment for certain conditions. No wonder that the tree where it is from is referred to as the Tree of Life.
Priime Fractionated Coconut Oil
ARIIX, the global leader in health and wellness, formulated an essential oil that is ideal for you.
Priime Fractionated Coconut Oil is a perfect massage oil, an excellent moisturizer, and a dietary supplement in one. It can help improve your energy levels and help maintain a healthy immune system.
It is ideal for topical application, as a dietary supplement, and can also be used as a massage oil. The good thing about fractionated coconut oil is it is separated into layers which produce a light essence that is easily absorbed, non-staining, non-greasy, and is resistant to rancidity.
This fractionated oil is the solution to your many needs. From the "Miracle Fruit" itself, we give you a product that consists of Coconut Oil. Great for the many uses and needs of your body. A dietary supplement and a massaging oil – all in one!
It is the perfect massage oil, an excellent moisturizer, and a dietary supplement. With the benefits of pure coconut oil, we bring you an even better version of it!
For more inquiries and information about the product, visit us by clicking: Priime Fractionated Coconut Oil
To Maintaining Good Health,
The ARIIX Products Team
www.AriixProducts.com
Please Like & Share…Thanks!