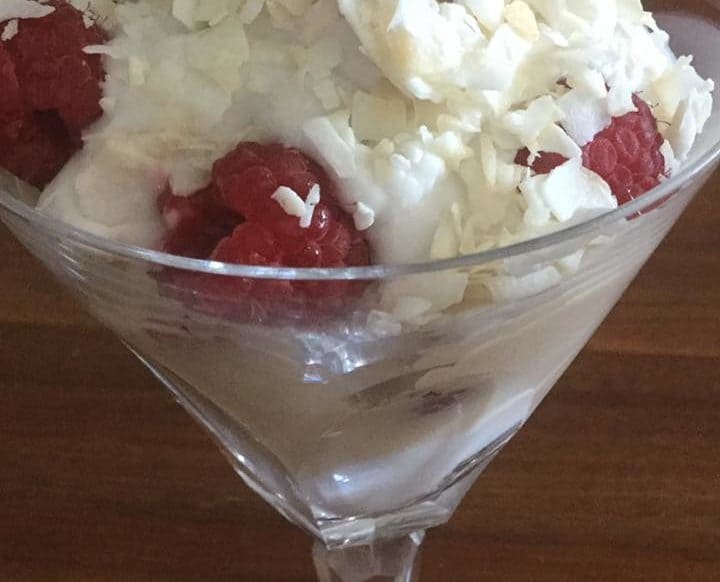 PureNourish Raspberry Breakfast
To Receive a PDF of this Page/Article...
Enter your Email Address
2 Scoops PureNourish Natural
3/4 Cup Coconut Yogurt Plain
1 Teaspoon Vanilla
1 Cup Coconut Milk Whipped (Thai Kitchen)
Stevia Optional
1/4 Cup Coconut Flakes Dehydrated Unsweetened
24 Raspberries Fresh
Blend PureNourish, yogurt and vanilla until smooth and set aside. Chill can of coconut milk first to harden top cream. Blend top cream from one or more cans of Thai Kitchen coconut milk until thick and whipped to equal 1 cup of cream. Sweeten with a drop of stevia if needed. Alternately layer the blended Yogurt mixture with fruit/coconut flakes/whipped coconut cream finishing with fruit and coconut flakes on top in a glass. Dividing the ingredients into 2 separate glasses.
Serves 2. Calories 250, Fat Calories 49, Carbs. 16, Fiber 9, Protein 10 grams.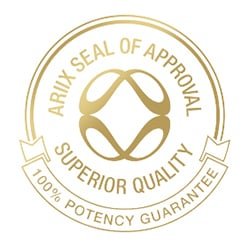 ARIIX provides unique high-quality products meeting consumer demands in the health and wellness industry for complete & balanced nutrition, weight loss management, water & air filtration, personal care products, essential oils, and anti-aging skincare.
The ARIIX Products are…GLUTEN FREE, NO SOY, NO DAIRY, NO GMO, NO ARTIFICIAL FLAVORS, NO ARTIFICIAL COLORS, NO ARTIFICIAL SWEETENERS, NO SUGARS, NO BINDERS, & USE NO FILLERS!