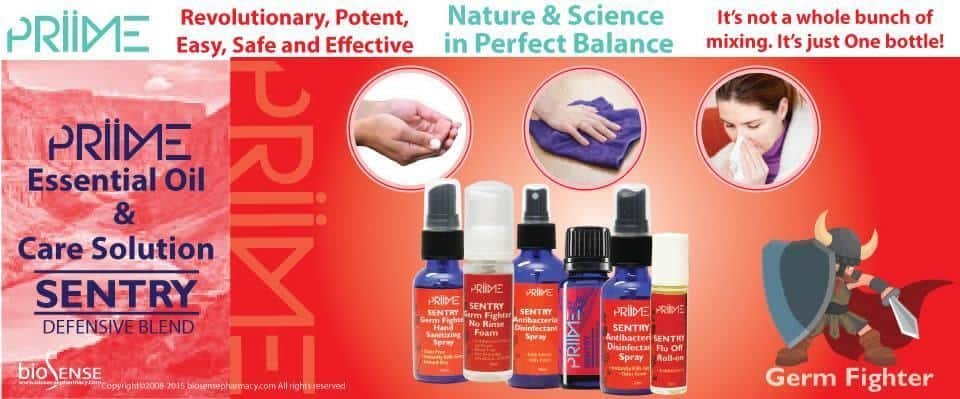 Priime Sentry Essential Oil Has Natural Cleaning Abilities Against Germs
To Receive a PDF of this Page/Article...
Enter your Email Address
Germs are present anywhere and they are most particularly abundant in "dirty" areas of your home like comfort rooms and kitchen sinks. And if you don't practice proper hygiene, chances are big that you will acquire diseases, especially if you have a very low immune system.
To avoid getting sick, always practice good hygiene as this will protect your family from germs and other contamination. And you can do this by using Priime Sentry essential oil.
Introducing Priime Sentry essential oil
Priime Sentry essential oil, one of the products of ARIIX under its Priime brand, is a defensive essential oil blend that has natural cleaning abilities thereby helping you protect your family from germs and bacteria that cause a number of diseases.
Priime Sentry essential oil can be used as a household disinfectant by simply diluting it with water inside a spray bottle and just spray on surfaces that you think are filled with germs like in the bathroom, kitchen and even in your bedroom.
Priime Sentry essential oil can also be used as a dietary aide by adding a few drops onto a glass of filtered water to support healthy immune function. This way, you won't easily get infected by diseases brought by germs and bacteria.
This defensive priime sentry essential oil blend can also be diffused into the air by adding it into your favorite oil diffuser. This is to neutralize odors in the air and kill airborne bacteria inside your home.
Priime Sentry essential oil has 12 blended ingredients
Priime Sentry essential entire is made up of 12 blended ingredients that include German chamomile, clove, blood orange, ravensara, cinnamon, tea tree, eucalyptus, lemongrass, clary sage, lemon and pink grapefruit.
German chamomile, which is harvested in North America, is an excellent antiseptic that is very effective against bacteria, viruses and fungal contaminants. It has been used for so many years to fight lung infections, soothe sore throat and ease the symptoms of skin irritation from chicken pox, eczema and insect bites.
Chamomile, which has been valued for supporting natural healing processes, is a natural sedative that is used to ease anxiety and promote relaxation.
The Clove bud oil is known as a natural analgesic, antiseptic and antimicrobial agent and is used in compresses for abrasions and cuts and in the treatment of insect bites and stings. It is harvested from Indonesia and is distilled from buds.
The antimicrobial properties of Blood orange, an aromatic oil harvested from Italy, make it an effective cleansing agent.
Aside from its topical usage, Blood orange can also be taken by mouth to improve digestion, detoxify the body and increase the absorption of vitamin C to boost your immunity.
Meanwhile, the extract of the Ravensara leaf, which is known as "the oil that heals," is a very effective antiviral agent and immunity booster that is widely used in the treatment of viral infections, particularly colds and bronchitis.
Protecting your health from germs and bacteria and boosting your immune system are now made easy with Priime Sentry essential oil.
Priime's Sentry Essential Oil has natural cleansing abilities against germs and toxic materials. Click Here to take a closer look at Priime Sentry.
These statements have not been evaluated by the FDA. Our products are not intended to diagnose, treat, cure, or prevent any disease.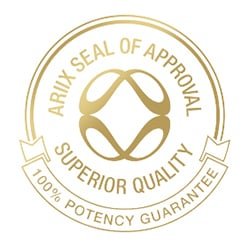 ARIIX provides unique high-quality products meeting consumer demands in the health and wellness industry for complete & balanced nutrition, weight loss management, water & air filtration, personal care products, essential oils, and anti-aging skincare.
The ARIIX Products are…GLUTEN FREE, NO SOY, NO DAIRY, NO GMO, NO ARTIFICIAL FLAVORS, NO ARTIFICIAL COLORS, NO ARTIFICIAL SWEETENERS, NO SUGARS, NO BINDERS, & USE NO FILLERS!