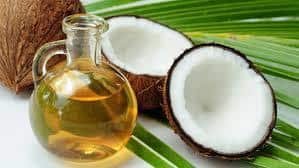 Priime Fractionated Coconut Oil
To Receive a PDF of this Page/Article...
Enter your Email Address
"Superfood."
This is the name earned by one of the most popular oils in the world – coconut oil.
Coconut oil is extracted from the meat of mature coconuts. It has many uses, particularly in the food and cosmetic industries.
Coconut oil benefits
Based on studies, coconut oil has so many health benefits that's why it is called as a "superfood."
For one, coconut oil contains a combination of fatty acids called Medium Chain Triglycerides (MCTs) which have powerful medicinal properties. Once metabolized, MCTs have therapeutic effects on people with brain disorders like epilepsy and Alzheimer's disease. This is because after the MCTs are digested in the digestive system, they go straight to the liver where they are converted into ketone bodies, which work to reduce seizures in children with epilepsy.
The MCTs also supply energy to the brain cells and relieve the symptoms of patients with Alzheimer's.
These MCTs are also helpful to people who want to lose weight, especially those who crave to reduce their abdominal fat, because they work to increase energy expenditure by as much as five percent and reduce hunger.
Coconut oil also contains lauric acid which has been proven to kill bacteria, viruses and fungi, particularly staphylococcus aureus and candida albicans, the most common source of yeast infections in humans.
But perhaps the most important function of coconut oil is to help improve the level of cholesterol in the blood, thereby lowering the risk of heart disease. This is because coconut oil contains high concentration of saturated fats that work to raise the level of good cholesterol (HDL) in the body.
For the hair, coconut oil helps protect it from damage while for the skin, it is a good moisturizer and an effective sunscreen that blocks about 20 percent of the sun's ultraviolet rays, protecting your skin from sun damage.
Coconut oil also works to improve dental health by killing harmful bacteria in the mouth and reduce bad breath if used as a mouthwash.
How about fractionated coconut oil?
There are many kinds of coconut oil sold in the market today. But Priime Fractionated Coconut Oil by Ariix is the most effective and safe to use.
Ariix, the world leading company in the health and wellness industry, created Priime Fractionated Coconut Oil as a dietary supplement and as a complement for all of its Priime essential oil blends.
Priime Fractionated Coconut Oil can be used as a dietary supplement to help improve energy levels and maintain a strong immune system.
It can also serve as your perfect massage partner because it is readily absorbed by the skin.
Priime Fractionated Coconut Oil can be used as a carrier oil by diluting it with Priime's essential oil blends Calm, Ice, Escape and Sentry for topical application.
If you are looking for the perfect coconut oil, choose Priime Fractionated Coconut Oil.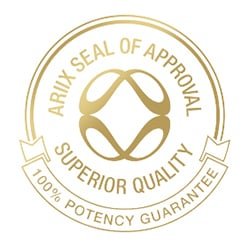 ARIIX provides unique high-quality products meeting consumer demands in the health and wellness industry for complete & balanced nutrition, weight loss management, water & air filtration, personal care products, essential oils, and anti-aging skincare.
The ARIIX Products are…GLUTEN FREE, NO SOY, NO DAIRY, NO GMO, NO ARTIFICIAL FLAVORS, NO ARTIFICIAL COLORS, NO ARTIFICIAL SWEETENERS, NO SUGARS, NO BINDERS, & USE NO FILLERS!