Instant Tightening Serum For Anti-Aging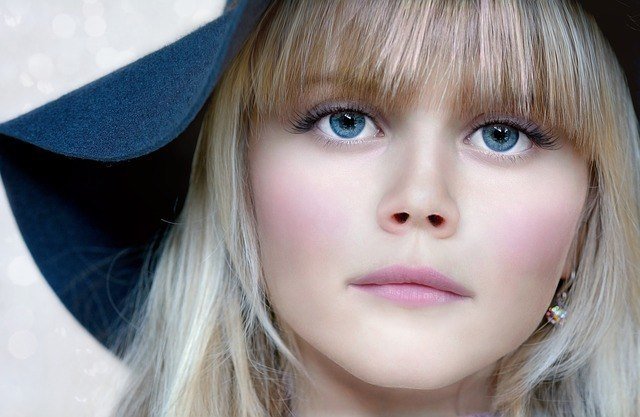 Serum gives anti-aging effects
Before going into details of what serum does to the skin, let us first define it. What is an instant tightening serum? It is a substance which its components are small molecules that can go deeply in the skin. It is a product that can be applied to the skin after cleansing. Once it is on the surface of the skin, it brings high concentrations of active substances. It is usually used to lessen the appearance of wrinkles and other skin issues.
It brings along nutrients and glycerin with it. It comes with different vitamins such as C, K and E. Minerals in the serum can give an immediate tightening effect. This then makes the face visibly lifted. Which then means it acts as a skin tightener.
Serum acts as a product to fight off signs of aging. It can go along with daily skin care
products as well. Such compatibility is what makes it popular and well used. Some
products aim is to enhance the appearance of the face it terms of beauty. But with serum, it mainly targets skin problems for the person. It can then aid in reducing dark spots and acne prevention. It can help in reducing fine lines and pores as well. This will help make the skin more brighter.
Every serum in the market may differ from each other. Some act as a skin tightener while others restore youthful appearance. Know that each product may aim to solve a certain issue in the skin. That is where they differ.
What each product may contain:
These products contain high concentrated treatment. They also have elevated levels of nourishing ingredients. All of their components aid in restoring moisture to the skin. It also helps in regulating oil production.
The most common feature they bring is that they hydrate the skin. They also increase nourishment of it. They too aid in making the skin cells stronger.
Importance of product instruction:
Every product out there has different instructions as well. Instructions may include how to apply it and when to apply it. This is crucial because not following the ways of the product may lead to skin irritation. If this happens, rashes and acnes might appear. The skin might become itchy as well.
Serum versus moisturizers:
Some people claim that serums are also moisturizers. Technically, they are not.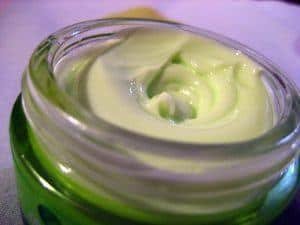 Although such substance can have the features of a moisturizer, it can't be use as such. They differ in:
The molecules inside of them. Serums have smaller ones compared to moisturizers. Which makes them go in the skin deeper easier.
 Moisturizers acts as a hydration substance for the skin. While serum have vitamins and minerals that can aid in skin problems.
 The results that serums bring are more satisfactory and faster compared to moisturizers.
One of the most effective products in the market:
One product that can lessen signs of aging is the Jouvé Instant Tightening Serum. It is the most effective instant tightening serum to the skin. Its ingredients yield an instant reaction in reducing wrinkles in the face. Deep wrinkles and pores are decreased through the ingredients of the product. It can reduce the appearance of eye puffiness as well.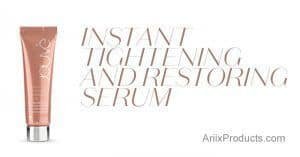 The Instant Tightening Serum is one of a kind in anti-aging product. It smoothens out the appearance of fine lines in the face and the forehead. The product also takes into account the consumers that have sensitive skin. That is why it only contains safe ingredients that naturally nourishes it.
Components of Jouvé Instant Tightening Serum:
Snap 8. It is a mixture of eight amino acids that mainly helps on reducing fine lines. It aids also in decreasing creases in the face. It does so by making the facial muscles relax and smoother.
Radish Root Ferment Filtrate. It comes from the fermentation process of traditional Kimchi. This then delivers strong moisturizing benefits to maintain a youthful appearance.
Aloe Flower Extract. This has been valued for years now due to its ability to defend the skin from hazardous substances. Substances that are environmental in nature. It also lessens the skin damage done by UV rays. It is part of this Jouvé product to aid in reducing skin discoloration.
Curcuma Longa Extract. It also known as Turmeric. It acts as an antioxidant in the skin so it can help in calming it.
To know more about the application instruction and its tips and tricks, click this Instant Tightening Serum by Jouvé.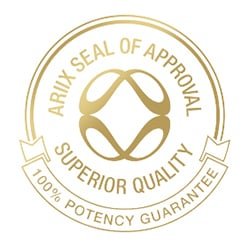 ARIIX provides unique high-quality products meeting consumer demands in the health and wellness industry for complete & balanced nutrition, weight loss management, water & air filtration, personal care products, essential oils, and anti-aging skincare.
The ARIIX Products are…GLUTEN FREE, NO SOY, NO DAIRY, NO GMO, NO ARTIFICIAL FLAVORS, NO ARTIFICIAL COLORS, NO ARTIFICIAL SWEETENERS, NO SUGARS, NO BINDERS, & USE NO FILLERS!