Increase Metabolism: Here's How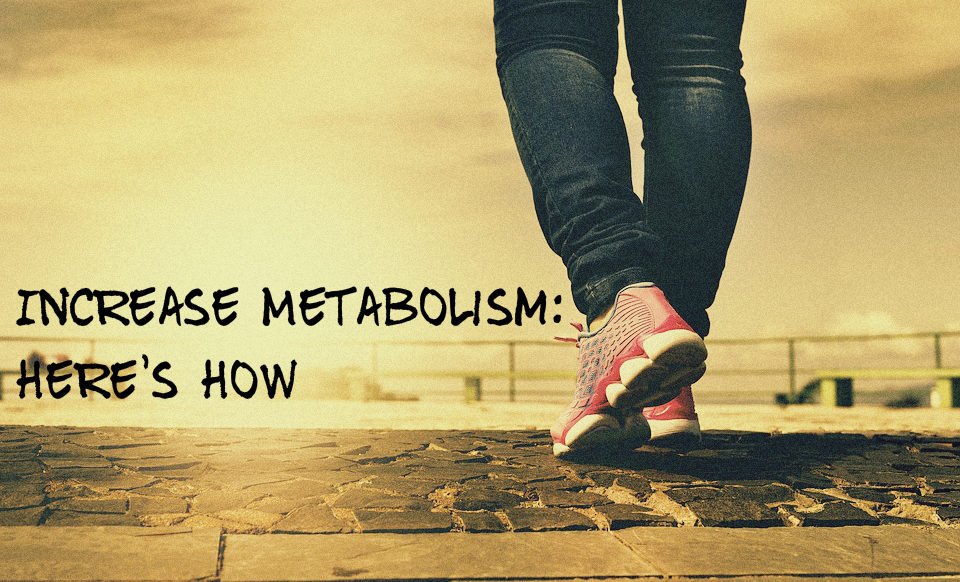 Metabolism best describes the chemical reaction of your body. These chemical reactions are the ones that function and keep your body alive.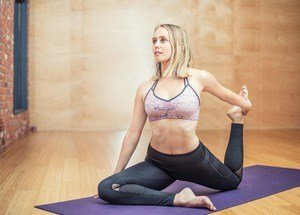 Metabolism often relates to weight loss and fat burning. It really relates since the higher metabolism rate you have, the more calories you burn and it will be easy for you to lose weight.
Once you have a high metabolism, you will be more energetic and can live your life actively. Although it is hard for other people to increase their metabolism, there are a lot of ways to do it.
Below are the most effective ways to increase metabolism:
1. Try a heavy Exercise
Although exercise is one of the important ways to have a healthy lifestyle, one of the main roles of it is to increase metabolism. Having a heavy exercise helps to tear down muscle tissue that cost calories.
While it happens, it rebuilds and recovers your muscle tissues as well in the following hours. It elevates the chemical reactions of your body and revitalizes fat burning and recovery.
2. Keep your body active
Move around if possible. Observe your lifestyle, is it good or not? Imagine spending 1 hour in the gym daily or 45 minutes of jogging in the park but not doing anything for the rest of the day.
You cannot just be active for 1 hour and sit or lie down for 23 hours. If you are really busy in your work, you can rest and stand for 15 minutes or have a sip of coffee for a while. Do you have a park or mall beside your office building, that 's better, you can take a walk for 10 minutes.
As long as you move around or even stretching can be a big help to boost your metabolism.
3. Eat enough
If we think of how we lose fat easily, we tend to do it quickly. Not to eat much, or not eat at all – that's a bad idea. You need to eat to increase energy and boost your metabolism.
Too low intake of calories and carbs is not advisable. You can eat but must be enough for a day. Make time to cheat meals even once a week, your body needs it also.
4. Get enough of sleep
If you notice people who are sleeping less than 7 hours daily are having a problem of weight gain. One of the reasons is poor sleep is equaled to low metabolism.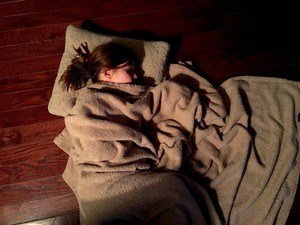 While asleep, your body can rest so it gives time for repairing itself. Maintain proper sleeping habits by making your room dark, same sleeping time daily, turn on some relaxing music as long as you are comfortable.
Aim for 8 hours of sleep to reenergize to have a good and positive morning for the next day.
5. Must have the right cardio exercise
Jogging for a few rounds or few hours daily and cycling kilometers away from your home will lead to depressed metabolism. Doing it while having a strict food diet, what will happen? Instead of increasing your metabolism, it will drop down your body. You will feel tired and decrease your strength.
You can go to the gym and ask for expert's advise what are the right cardio exercises for you.
6. Water is the best
Almost all of the health advises really includes water. You cannot say anything negative about water. Water intake of 8 glasses a day can give you more energy and increase metabolism.
Another thing is water can help your skin clearer and prevent from aging.
7. Green Tea as Antioxidant
It is known that green tea has an active ingredient (catechin) that can boost your metabolism. Researchers conducted a series of studies that people who drink green tea lose more weight than who don't.
Catechin can improve your body production of energy for digestion. But you must know how much you have to drink. If you drink 5/8 ounce cups of green tea daily, you can increase the use of energy by 90 calories daily.
8. MOA – Best Supplement to Improve Metabolism
Moa is a proprietary, nutrient-rich blend of 36 superfoods and superfruits combined into a synergistic, low glycemic formula that helps support exceptional health benefits.
When used regularly, Moa helps reduce oxidative damage from free radicals and supports healthy digestion, robust cellular defenses, and immune function.
To learn more about MOA and how it can help you click here.