As our hair is exposed to everyday chemicals and whatnot, it can be prone to damage. There are several damaged hair treatments that are specific to your needs. Hair can become brittle and dry to a variety of reasons. Common causes are excessive washing, application of harsh chemicals, exposure to harmful UV rays and even certain medical conditions. When it gets damaged, the hair becomes dry and loses its luster. It could also become brittle, include split ends and break easily. Thus, when this happens, hair could be difficult to handle. In the event that this happens, here are damaged hair treatments that you could administer to bring your hair back to life.
DAMAGED HAIR TREATMENTS
When we see split ends in our hair, what do we usually do? The first thing that comes to mind is trimming. Trimming cuts off the hair at the tips which are the most damaged part of the hair as it has been around the longest and thus has been the longest recipient of styling products and chemicals that ruin our hair. Though trimming is the best way to get rid of damaged hair, you can try other remedies to help you repair your hair if you want to keep those tresses.
Avocado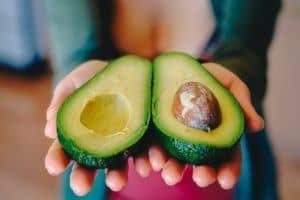 Avocados are one of the fruits that can help you repair your damaged hair. It is packed with vitamins, fat, protein, essential fatty acids and natural oils that can regain back your hair's natural luster. Avocado softens the hair and keeps it hydrated and flexible. It also helps to protect your hair for future chemical damages. To improve hair condition, apply Avocado to your hair once or twice a week.
Olive Oil
Packed with fatty acids and several antioxidants (Vitamin A and E), Olive oil is one of the best essential oils to repair damage hair while enhancing scalp health. It also is essential in healing damaged layers. Olive oil seals the cuticle with moisture protecting the keratin in hair. For effective treatment, you can use Olive oil as a hot oil treatment while the hair either wet or dry.
Coconut Oil
Coconut oil is another essential oil good for your hair. It is known as one of the most effective hair treatment for a variety of issues. As it easily penetrates into the hair shaft, it makes hair healthy by preventing cuticle damage. Coconut oil also works well for heat damaged, dry and over processed hair. Many also claim that Coconut oil helps prevent hair loss and promotes shiny and thick hair. Leave Coconut oil overnight on hair and wash it the next day with a mild shampoo for effective results.
Tea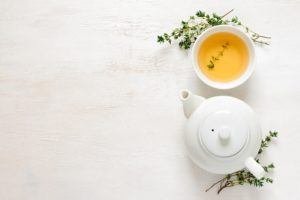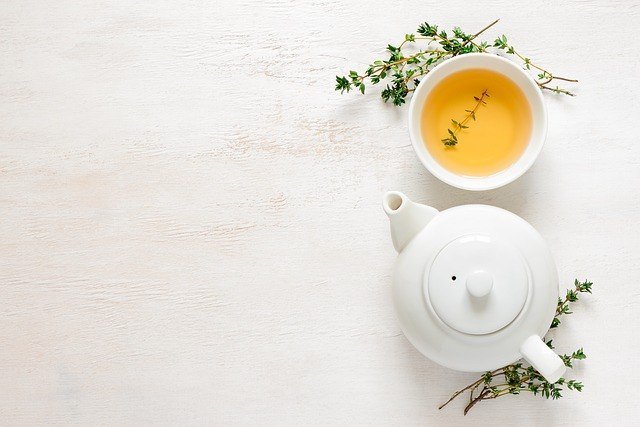 Tea is commonly known as a remedy for weight loss and an essential ingredient for the health junkie. But, do you know that you can use tea to give your hair a natural shine? After rinsing shampoo, use warm tea for the final rinse and massage your scalp gently. As tea can enhance hair color, make sure to use a tea fitting with your hair color. Examples of which are black tea for brunettes and chamomile tea for blondes.
Aloe Vera
Ever since years ago, Aloe Vera has been proven to be an essential ingredient for excellent skin. The ingredient used is in a gel-like form cut from the Aloe Vera plant. Application of the gel helps with dry scalps, nutrition, rejuvenating dry hair and hair growth. For all its worth, it helps you with almost all of your hair problems! Use Aloe Vera on its own natural form or you can mix it with other ingredients as a conditioner.
Damaged Hair Treatments using organic and natural ingredients
The beauty of your hair depends much on the kind of shampoo you use. If your hair doesn't "like" your shampoo, frizz and split ends would result. That is why it pays to experiment with several shampoo products to perfectly see what fits your kind and type of hair.
But if you are concerned about the chemicals and the ingredients that are found in your shampoo, it is time to shift to a product that is made from all-natural ingredients so you can be assured that your hair will really "like" it.
Reviive shampoo is one product that anyone can use, young or old because it is made from natural ingredients.
Unlike any typical shampoos and conditioners that contain harsh chemicals, Reviive shampoo boasts of nurturing formulas that are free of harsh chemicals, detergents, phthalates, carcinogens, synthetic fragrances and colors that do more harm than good.
ARIIX's Reviive Conditioner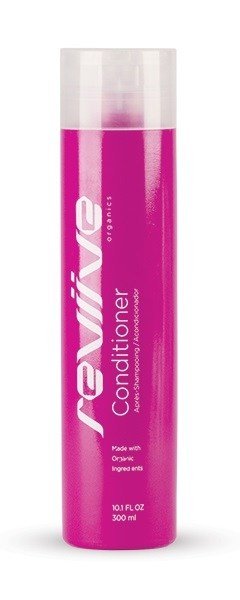 Reviive conditioner is a product of ARIIX under its Reviive brand. ARIIX is the world leader in the health and wellness industry.
Reviive by Ariix conditioner contains a unique blend of certified organic shea butter and phytic acid to hydrate and smooth your hair, giving it a naturally soft feel.
In particular, shea butter adds luster and shine to the hair, restores the hair's elasticity and protects it against sun damage.
Ariix is a company that produces products made from natural ingredients as it considers the overall health and well-being of its clients. And Reviive conditioner is no different because shea butter and phytic acid, along with the other ingredients, are all natural and organic.
Using all natural ingredients taken from organic sources is definitely better and safe than those that contain harsh chemicals so go for Reviive conditioner to keep your hair shiny, soft and silky.
To read more about the products, click  REVIIVE by ARIIX.
To Maintaining Good Health,
The ARIIX Products Team
www.AriixProducts.com
Please Like & Share…Thanks!