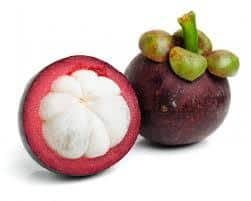 Benefits from L-theanine in Rejuveniix
To Receive a PDF of this Page/Article...
Enter your Email Address
With today's fast-paced life, it is no wonder working people are pressured at meeting deadlines that they sometimes can't breathe at the level of stress given at them. And they can't fine time to relax and unwind even just for a day. The result is a stressful and unbalanced life with drained energy levels.
Good thing there are nutritional supplements that can literally give them nourishment even how stressed they are. One particular ingredient that some supplements used is L-theanine, the amino acid found in green tea leaves.
What is L-theanine?
According to researches, L-theanine creates a sense of relaxation approximately 30 to 40 minutes after ingestion by directly stimulating the production of alpha brain waves, creating a state of deep relaxation and mental alertness similar to meditation.
This is the reason why L-theanine is referred to as energy enhancer.
Though one of its effects is to create a state of deep relaxation, L-theanine does not make you drowsy nor it promotes sleep because this does not produce theta waves in the brain so you can use it without becoming sedated in the process.
Aside from that, L-theanine also supports the immune system.
Ariix, the global leader in the health and wellness industry, makes use of L-theanine in one of its nutritional supplements, Rejuveniix, a product under its Nutrifii brand.
Rejuveniix is an invigorating energy-boosting blend of superfruit extracts and antioxidants. It supports mental alertness, energy and an overall sense of well-being.
L-
The Rejuveniix super formula is developed with antioxidants that support natural energy levels and a healthy immune system. Recent studies show that the ingredients in Rejuveniix support clarity of mind, cheerfulness and energy, as well as beneficial antioxidants that contribute to overall health and wellness.
Benefits from L-theanine
Working hand in hand with L-theanine as natural energy enhancers in Rejuveniix are Green Coffee Bean Extract, Hawthorn Berry and Chamomile.
Green coffee bean extract has antioxidant properties similar to other natural antioxidants like green tea and grape seed extract. It is made from the green beans of the Arabica coffee plant and works to stimulate the absorption of L-Theanine, enhancing the latter's effects.
Studies show Green coffee bean extract is rich in chlorogenic acid, which helps the liver process fatty acids more efficiently.
Hawthorn Berry has been used in traditional medicine as far back as the first century. According to ancient Celtic folklore, hawthorn could even heal a broken heart. By the early 1800s, American doctors were using extract from the berries to treat heart problems ranging from irregular heartbeat to high blood pressure.
Today, hawthorn is still used for many of the same benefits and more. Rich in antioxidant, hawthorn is beneficial for helping reduce damage from free radicals as well as supporting blood flow, improving circulation and lowering blood pressure.
Throughout history, chamomile has been valued for its calming effects due to its anti-anxiety properties, which are beneficial for people who suffer from high levels of stress or insomnia.
So even if you live a stressful life, you can still relax if you take Rejuveniix supplement.
L-theanine is best energy enhancers enabling you to become healthy and strong everyday. Click Here to take a closer look at L-theanine.
These statements have not been evaluated by the FDA. Our products are not intended to diagnose, treat, cure, or prevent any disease.