ARIIX R&D—Quality – Product Testing Part 1 of 3
To Receive a PDF of this Page/Article...
Enter your Email Address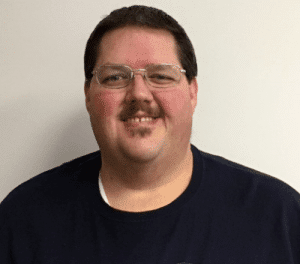 First, we'd like to introduce you to the newest member of the ARIIX Quality Team, Jason Child, our Quality Inspector. Jason comes to ARIIX with 21 years of manufacturing and quality assurance experience across several industries, including aircraft and automotive components, custom window blinds and dietary supplements. We're excited to have Jason join our team and use his skills to ensure you receive only the best quality products!
Product Quality at the Source Part 1:  Product Testing
The Frequently Asked Question we'd like to discuss today is, "How many times does a product get tested before it gets to me?"
Before we answer this question, let's first explore what product testing means, specifically.
Product testing, as required by the U.S. Food and Drug Administration (FDA) includes testing for four major criteria. These criteria are Identity, Purity, Composition and Strength.
Identityis the verification through testing that the material is what the vendor says it is (e.g., the powder being sold as Pea Protein is in fact pea protein powder).
Purityis the verification through testing that the material is free from harmful substances, such as heavy metals, pesticides and harmful microorganisms (e.g., coli, Salmonella or Staphylococcus aureus).
Compositionis the verification through testing that the material is made up of what it is supposed to be (e.g., powder labeled as Pea Protein does in fact contain pea protein).
Strengthis the verification through testing that the material meets the potency listed on the label (e.g., Pea Protein labeled as 90% protein is at least 90% protein).
Before each ingredient is shipped to our factories, the ingredient manufacturer must test it to ensure that it meets the established specifications for each of the four testing criteria.
Once the ingredient has passed testing by the ingredient manufacturer, it is shipped to our factory. At the factory, the incoming ingredients are inspected to make sure there are no physical defects and that the material is labeled appropriately and appears correct in terms of color, texture, particle size, aroma and flavor, as applicable (part of Identity verification). Once this inspection is complete, samples of each ingredient are collected and taken to the laboratory for additional testing.
Ingredient testing at the factory is done to confirm the ingredient manufacturer's testing (as reported on their Certificate of Analysis); consequently, the criteria tested for the ingredient are generally re-tested at the factory to ensure the ingredients are acceptable for use.
After the ingredients have completed testing with favorable results, they are used to manufacture the finished product (more on this process in a future Quality Message).
Once the products are manufactured, they must also be inspected and tested to ensure they meet established specifications for Identity, Purity, Composition and Strength prior to being shipped to ARIIX.
In addition to our manufacturers' testing of products, we also enlist the help of professional laboratories to test products if we feel additional testing would be beneficial.
Reprinted from Ariix.com/blog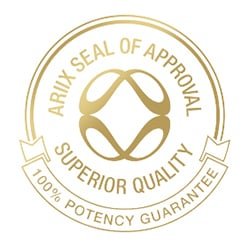 ARIIX provides unique high-quality products meeting consumer demands in the health and wellness industry for complete & balanced nutrition, weight loss management, water & air filtration, personal care products, essential oils, and anti-aging skincare.
The ARIIX Products are…GLUTEN FREE, NO SOY, NO DAIRY, NO GMO, NO ARTIFICIAL FLAVORS, NO ARTIFICIAL COLORS, NO ARTIFICIAL SWEETENERS, NO SUGARS, NO BINDERS, & USE NO FILLERS!